The best 3D product configurators compared
In today's fast-paced (e-)commerce, retailers and brands need to keep looking for ways to stay ahead of the competition. The digital shopping experience is becoming increasingly important and needs to match or even surpass the in-store experience while consumers are ever more demanding. How do you connect with your target audience in a virtual world? How do you engage your customers and build their trust? How do you offer them the best on- and offline shopping experience? And how do you live up to the visual expectations of your buyers?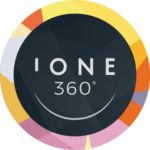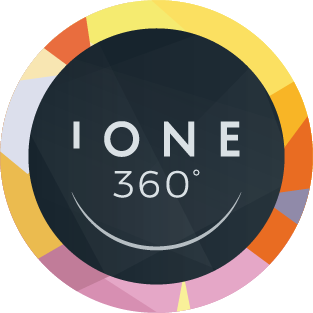 When it comes to boosting your e-commerce conversions, investing in a 3D product configurator is probably your best shot. Regardless of the industry you're in, 3D product configuration, combined with full 360° navigability, has proven to be a critical factor in optimizing customer experience, increase their confidence and inspire more purchases. With a 3D product configuration tool, you can give your customers the best product customization experience for even the most complex products, show every detail from every angle, and present them with top-quality visuals.
But where to start? There are a quite a lot of 3D product configurators on the market. How do you know which one is the best match for your business? What features should you be looking for? And how can you make a well considered decision?
Let's have a look at two of the best 3D product configurators on the market today: iONE360 and Threekit. We'll analyze both platforms on technical aspects, functionality, user friendliness and other relevant features to help you make up your mind.
Both iONE360 and Threekit work on one single platform where you can manage all product data, create product configurations, manage your assets and distribute it to all your online and offline channels. With both product configurators you can customize products through guided selling and order them without any mistakes, thanks to CTO and CPQ features.
On first sight, the two configurators seem to offer quite similar features, such as unlimited customization options, great UX/UI experiences and beautiful rich visuals. Also, both platforms appear to offer seamless integration with the most common e-comm platforms and ERP systems. When we dive into it more deeply, however, there are indeed some differences that are worth taking into consideration.
iONE360 offers an all-in-one solution with numerous applications, such as an interactive 3D product configurator, regular and configurable Augmented Reality (AR), Virtual Reality (VR), (automated) photorealistic productrender and even a roomplanner. Threekit offers three visualization tools: 3D product configurator, virtual photography and standardized augmented reality. In the following paragraphs, we'll analyze and compare the different tools more detailed.
Which platform is best for you, depends on your needs and wishes and on the type of products you're working with. For furniture and related industries (i.e. bedding, garden furniture, office furniture and modular building), iONE360 offers the most complete solution. With decades of experience in the furniture industry, iONE360 understands the complexity of the business like no other and the many challenges retailers are facing daily. Especially regarding the unlimited number of materials and configuration options involved in furniture. This makes iONE360 the 3D visualization expert in living.
Both iONE360 and Threekit offer the possibility to create millions or even billions of configurations in endless combinations and set-ups. Each configurator is fully interactive and can handle practically any mass customizable product, even the most complex ones. However, as mentioned before, for furniture and related industries, iONE360 is regarded to be 'best of breed'. 
Once the configuration is created, there's no limit to what you can do with the visuals. You can easily set up your own asset library, available for all thinkable channels, both online and in store. And the good part, all the assets created for and by the configurator stay yours. There's no vendor lock-in. In addition, iONE360 offers four alternative types of Call To Action of what you can do with the product as configured: users can add to cart, add to quote, print to pdf or send by email.
To prevent wrong ordering, both iONE360 and Threekit offer the possibility to easily set up rules and exceptions. To apply business rules, iONE360 works with an easy-to-use drag and drop interface, which makes it easy to manage, even with little or no technical knowledge. Threekit works with a easy-to-access product catalog and a simple product configuration rule system.
Both iONE360 and Threekit offer nested configurations. A technique that allows to put configurable components inside other (parent) configurations, thus creating the possibility to configure highly complex products. Threekit displays the option to allow users to scale elements of products (parametric configuration) to some extent. iONE360 has parametric configuration features in beta and is expected to release those later this year.
If you want to add personalization features to your products, Threekit appears to offer more features to support this at this time. With the personalization suite customers can make their product a one-of-a-kind by adding personal text and messages or uploading images. Next, the visualizer shows real-time what the final product will look like, including text engravings. Also, the suite offers the option to purchase and visualize products in any thinkable color by using a color picker or wheel.
iONE360 is working on its' own personalization suite. For those interested, it is already possible to place a pre-order. The personalization suite is expected to be available later this year.
Many configurable products, such as furniture, come in numerous colors and shapes. Traditional photoshoots are not only expensive, but very time-consuming as well. Even more so, it is simply impossible to photograph every possible configuration with real products. Both iONE360 and Threekit come with a solution to create, customize and view products in real time, even while configuring the product.
iONE360 offers automated live rendering, which makes it possible to visualize every thinkable product option and variant ánd keep it affordable. This technique is a true game-changer for many industries. With live 3D product rendering any possible configuration is made directly within the product . As the images are created real-time, any change made in the backend is available right away as new option in the configurator and even in the rendered images! And because the process is fully automated, photorealistic product images can be generated at just cents per image. Moreover, the automated live rendering process is 'demand-driven'. In other words, only the required images are created, avoiding the need to store a huge amount of (partly irrelevant) images. This as opposed to the more expensive pre-rendering option, where all possible options have to be made beforehand. Previously created product renders are saved, so that each image only needs to be created once.
Threekits' solution is called the Virtual Photographer. With this tool you can create high quality, photorealistic 2D images of your products in different configurations. The Virtual Photographer is also a good way to upscale your product imagery, although the system appears less dynamic compared to the iONE360 setup.
Both solutions are perfect alternatives for time-consuming and expensive photoshoots and help you cut visualization costs significantly. The high quality photorealistic rendered product images can be used on your e-commerce platform and for all other marketing purposes. The main difference between automated live rendering as offered by iONE360 and Threekits' Virtual Photographer lies within the fact that iONE360 creates the images on the spot, instead of working with pre-rendered images. The product image is composed live and within seconds, while the customer is configuring.
High quality renders | iONE360
There is practically nothing more convincing for shoppers than to actually visualize the product like it is already there. With Augmented Reality (AR) customers can display a product in their own space to see what it looks like in a real-life setting.
Both iONE360 and Threekit offer web-native AR functionality. From the product page on your smartphone or tablet you can easily step into the AR environment, without the need of an app.
What is truly unique is that on both platforms, customers can showcase the products as configured / customized in their own space, in real time. For Threekit this appears limited to color / material changes, while iONE360 even allows shape changes to be Augmented in real-time. The visual quality of the AR experience is comparable on both platforms. Threekit appears to do well with hard-surface objects while iONE360 excels in soft-surface (fabrics, leathers) and surfaces with complex (natural) patterns (such as woods).
iONE360 takes the entire AR experience up a notch by offering the possibility to even further configure the model within the AR environment, without having to go back to the product page. So while you're displaying your configured article within the real-life environment, you can keep adjusting it to your needs and wishes, without leaving the AR setting. The configurable AR option of iONE360 creates an unparallelled shopping experience for Android users. iOS is expected to release support for these features later this year, and in the meantime default AR is of course available.
To get going in 3D product configuration you'll need 3D models. If you have existing 3D product models, they can probably be (re)used. If you do not yet have them, perfect "digital twins" of your products can be created as 3D assets.
Both iONE360 and Threekit offer 3D asset creation services to develop the required 3D models for you, based on sketches, product photos and a few specifications.
With professional artist rendering you can translate these models into photorealistic 2D and 3D renders of all the products, parts and materials. The 3D models themselves can be used directly in 3D product configuration software.
Where most configurators stop, iONE360 takes visualization to the next level with an online (web-native) room planner. With the room planner, customers can draw their space, configure and combine multiple products, display them in a digital twin of their own living room and, on top of that, further configure those products within in the room planner!
The power of the room planner is that it is the perfect (sales) tool for specific stages in the buyers journey. Where other experiences fall short, the room planner will fill that void. For instance: product configurators show products on their own, while in certain industries, being able to display product combinations is paramount. Augmented Reality is a great experience for a lot of products, but augmenting large products (like sectional sofas, kitchens, boxspring beds) is not optimal due to the limitation of the small screen size.
The room planner not only displays the products within your own digital twin, but also provides additional information about your interior planning. For example, with the room planner you can see whether the products physically fit into your room on that particular spot; you can see whether enough walking space remains around it, et cetera. Moreover, you can add the colour and texture of your flooring, the colour of your walls, the type of window shields and even the actual view from within your house. For stores, it proves to be the ultimate tool for sales agents due to the endless cross- and up-sell opportunities which skyrockets conversion rates (up to 80%) and more than doubles your average order value!
And with the virtual reality feature (beta) within the iONE360 room planner, you can actually 'walk' through your newly designed room, as if it was already there. A worthy additional option, that will for sure impress and convince your customers and help them make a well informed decision. With all this technology you will be well-equiped for the metaverse.
With the room planner you can design and decorate every room of the house in an amazingly detailed and realistic way. The room planner is a fully web-based, intuitive sales tool, suitable for customers but also sales agents in stores. You can order your products directly from within in the room visualizer, offering great up and cross selling opportunities. With the room planner, you can also design and decorate entirely new rooms in any thinkable setting. If you're in the furniture industry, the room planner is a feature not to be missed!
The iONE360 room planner also offers full room rendering on demand. Once a room has been created in the room planner, you can easily use this space as a virtual photostudio, by adding all the products you want in your desired setup. You can also create a room scene from scratch, decorate it with the furniture and accessories you want and finally create the most stunning room scene renders, without having the need of actual physical products.
Threekit offers a more limited option where users can customize predefined products in few preset scenes and/or backgrounds. Quality for both platforms looks really good!
Room Scene renders | iONE360
"Product configuration as a service"
Whitelabeled dealer-configurator for brands / manufacturers
iONE360 is a visual commerce powerhouse for (online) retail, especially when landscapes get complex. For brands / manufacturers, iONE360 offers the technology that enables your dealers to embed the product configuration software on their own (e-commerce) websites and use it in their stores.
This drives conversion and engagement on their site, which directly impacts your turnover as well. Moreover, it is a great way to increase "your piece of the pie" as more of their customers will lean towards products which feature the best visualization and product information.
The beauty is that it works on the principle of "single point of truth", implying that the data is centrally stored in one database. In other words, the brand / manufacturer provides and maintains the data and assets, and dealers (retail) can use these products in their own sites and stores "as a service". Always up-to-date, 100% efficiency throughout the supplychain.
iONE360 offers an additional service that enables retailers to "shop" products straight from multiple suppliers and offer them directly in their own sites. iONE360 Marketplace is a unique tool that gives the retailer access to all the product specs, pricing, images and even configurable 3D assets, without having to enter, store and manage it on their own systems. At the same time, the supplier owns and stays in charge of all the product data. A win-win for both the supplier and retailer, creating opportunities to better present your products and upscale your sales.
The implementation process of the 3D product configurator is quite similar on both platforms. First, the 3D models and materials are imported or created by 3D artists. Second, you define how a customer can configure the product on your site, by creating the configuration blueprints for each product. And third, the product configurator is embedded in your e-commerce platform.
Threekit focuses mainly on self-service. There's a learning curve involved and you require quite some 3D knowhow to get going. iONE360 offers a drag & drop user interface, allowing you to easily create product configurations yourself. You can, however, also opt for the full-service approach, which means the iONE360 team will setup the product configurations for you to get you going in no-time!
Probably one of the most significant differences between iONE360 and Threekit is pricing. Pricing information isn't publicly available for both organisations, which is largely due to the complexity and vast scopes of projects for which pricing is often bespoke. Multiple sources have confirmed that, of the two options in this article, Threekit tends to be a more expensive solution with large project overhead costs.

iONE360 appears to have the best proposition in terms of value for money which is likely a result of the companies 40 years of software development experience to do everything in a highly efficient way. Moreover, and unlike Threekit, iONE360 doesn't charge any start-up costs. This gives you the opportunity to find out first whether iONE360 can offer you what you are looking for, without making unnecessary expenses.
iONE360 works with a very transparent, modular pricing setup. Therefore, you only pay for what you need. This makes iONE360 an affordable visual commerce solution whether you are a high-demand enterprise requiring tons of advanced features, a mid-sized company or even an ambitious start-up exploring the gains of visual commerce. iONE360 allows you to grow over time as your business scales, providing the best fit at any given moment.
Quick guide how to choose the best 3D product configurator
In conclusion, it's safe to state that each platform offers different benefits. So how to decide which one is the best solution for your business?
To help you make up your mind and choose the right 3D product configurator for your product or service, we've put all of the above together in one clear overview. 
You can download the pros and cons of both iONE360 and Threekit by clicking the button below. No strings attached! And if you have any questions, feel free to contact us any time! 
Disclaimer: The content of this article is based on customer experience and online research. The authors have not been able to use Threekit software. No rights can be derived from the contents of the text, nor can any claims be laid to this.