3D Configurator | 360 viewer | Augmented Reality
Offer the ultimate 3D experience and
accelerate your business
HELP YOUR CUSTOMERS BUY WITH CONFIDENCE!
Offer the ultimate 3D experience and accelerate your business
Well informed & full control
Remove all doubts through 3D product visualization
Offer stunning customer experience with configurable 3D models and renders.  3D product visualization in combination with the product configurator is unbeatable.
3D configurable products | 360 viewer | Augmented Reality
guide your customers
through the selling process
& increase their buying confidence







Furniture (upholstery) , fashion, fashion accessoires, shoes, mass-customizable goods, appliances, and so much more
"47% of consumers would pay extra for a product if they could customize or personalize it using immersive technologies"
- Accenture Immersive Experience Digital Report 2020
SUITED FOR ANY MASS CUSTOMIZABLE PRODUCT
Interactive 3D configurator
Bring your products to life! Show all options and features in unrivaled 3D quality and let your customers create their perfect setup through a guided selling process.
Help them understand your products and watch as conversion and satisfaction rates soar.
The iONE360 3D Product Configurator can handle a wide variety of product types. And once the models are set up, there is no limit to what you can do with them!
Use them in stores to increase your conversion and cross-selling,  display them online to increase conversion and order value on your ecom platform, created product renders fully automated and even augment them in a real-life setting using web-native AR!






Furniture (upholstery) , fashion, fashion accessoires, shoes, mass-customizable goods, appliances, and so much more
About this visual configurator demo:
Such high quality, while keeping performance high! Meet our webbased 3D configurator. In this example of a dining chair, you can change the fabrics, choose from several stitching patterns and select different frames. Change the floor to see the product in a different setting, and, if you have an android phone, try the web-native AR feature to display the product as configured right there next to you in your room.
savings on visualization costs
reduction in returned goods
bring your products to life
BY USING
AUGMENTED REALITY
IN RETAIL SHOPPING
Thanks to AR, the consumer can make an informed decision. No less than 51% of consumers indicate that they want to use augmented reality to better visualize a product. It is not surprising that 47% indicate that they return less when they have made a purchase using AR.
The expectation is in line with the result. The furniture is exactly as the consumer has seen before. More realistic expectations, more purchases, less disappointments, less returns. The perfect way to showcase your 3D product visualization.
WANT TO USE AUGMENTED REALITY
to better visualize the product
Bridge the imagination gap
ENCOURAGE YOUR CUSTOMERS TO BUY WITH CONFIDENCE!
fully integrated iONE360 product configurator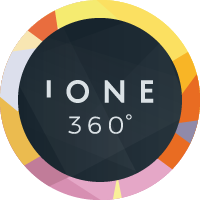 With the 3D configurator you can sit back and relax. Once implemented, the iONE360 Product Configuration Platform handles all the work. Thanks to business rules and guided selling, you don't have to worry about faulty orders or disappointed customers anymore. Accelerate your business with iONE360.
THE BENEFITS OF USING 3D PRODUCT VISUALIZATION
Higher average order value
Reduce visualization costs
Create
happy loyal customers
Want to see what iONE360 can do for you?
Let us show you with a free, personalized demo and get an inside look at how iONE360 can
help you improve your customer experience and accelerate your business.