DID YOU KNOW YOUR CUSTOMERS HAVE ISSUES?
They can't imagine how your customizable products will look!
because they can't imagine
how products will look
will cancel a purchase completely
because they can't imagine
how products will look
and increase your
conversion rate with
We help your customers make better decisions by
bridging the imagination gap.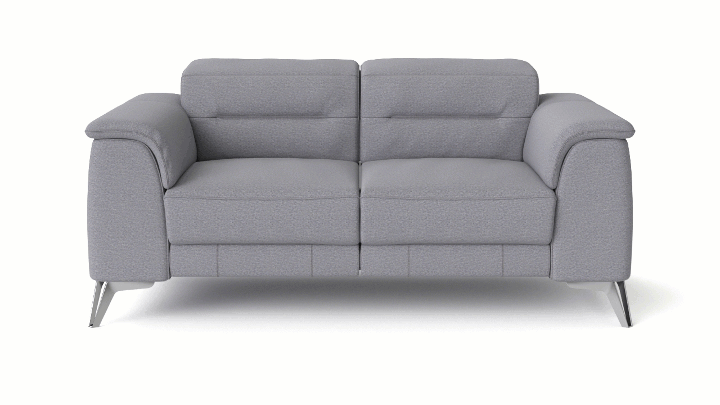 With our Award Winning Software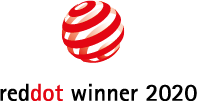 Different configurator interfaces for different purposes.
Our product configurator will match your every need!
Selling in stores with our product configurator and roomplanner
Take away your customers' doubts in minutes!
ONE


Product Visualization & Configuration Platform

(CTO/CPQ)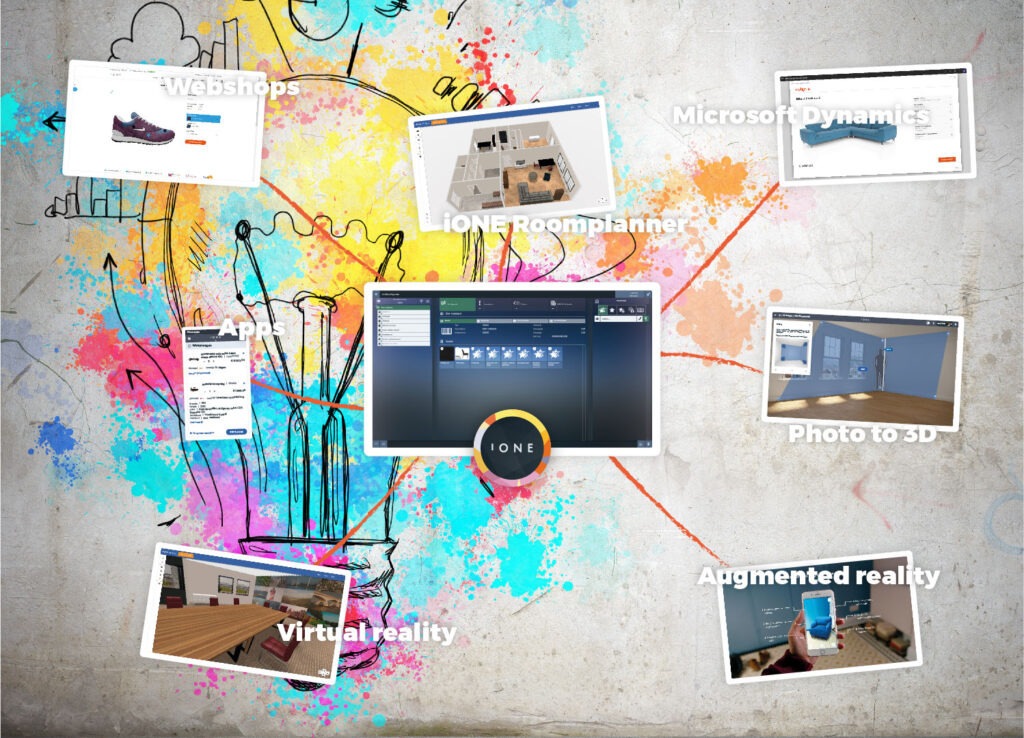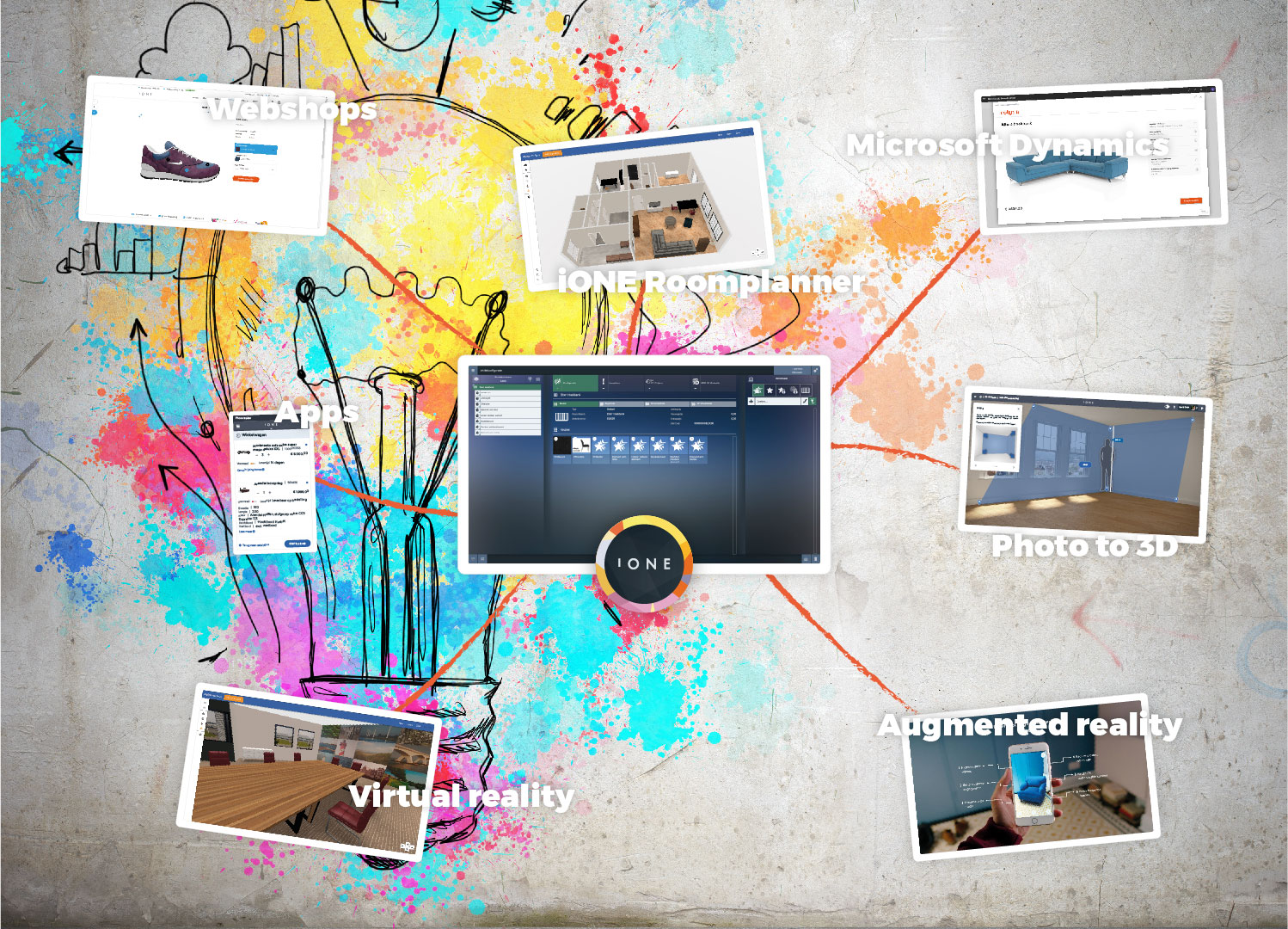 IONE 360 is an award winning omni-channel visual product configurator (CPQ) which enables you and your customers to customize complex products and order them without any mistakes. Moreover, it allows you to visualize each step by using versatile 3D-models, renders and other images.
One single platform where you can manage all your product data, create product configurations, manage your assets and distribute it to all your channels.
Product data & price management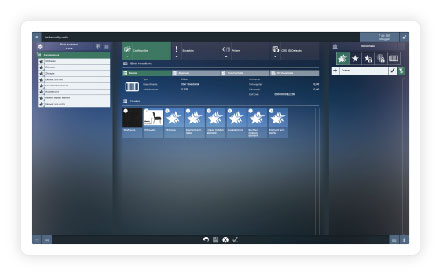 Manage products with all the data that is needed to support your ERP, WMS and all omni channel applications.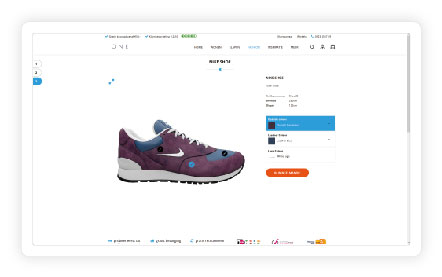 Create powerful configurations to guide your customers and deliver consistent content online and offline.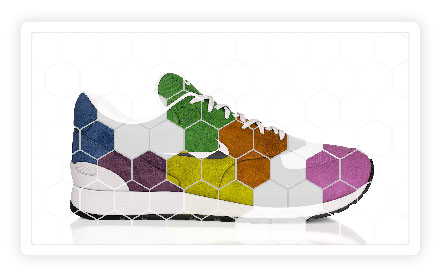 Offer stunning customer experience with configurable 3D models and renders. 
Visualization in combination with the product configurator is unbeatable.
WANT TO HAVE A GO YOURSELF?
•  Day 1         Set up demo  environment
•  Day 2        Asset creation first product
•  Day 3        Build configuration
•  Day 4        Install ecomm plugin and shopping cart integration
•  Day 5        Test and revise
•  Day 6        Live!
ACCELERATE YOUR BUSINESS!
Visualization in combination with the Product Configurator is unbeatable. You won't get a better ROI on software, because when products match customers' expectations, business magic happens:
increased spending
(up & cross sales)
"47% of consumers would pay extra for a product if they could customize or personalize it using immersive technologies"
- Accenture Immersive Experience Digital Report 2020
savings on visualization costs
reduction in returned goods
That "business magic" extends to the cost side as well: less returns, less communicating, lower costs, less waste.
FULL SERVICE 3D CONTENT CREATION
Send us the product information and we'll create beautiful 3D models and photorealistic renders. You can use that visual content everywhere, like: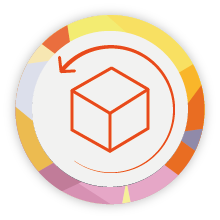 Prevent product returns and achieve major cost savings!
Did you ever calculate the true costs accompanied
with your product returns?
It's not just the logistics! It's all the extra communication, product depreciation, internal handling, storage and decreased customer satisfaction.
When your customers are able to customize products exactly to their liking ánd are able to preview the product before purchasing, you can wave goodbye to a giant heap of costs. Highly likely, these reductions alone will pay for your iONE360 visual commerce solution many times over!
LET'S EXPLORE WHAT WE CAN DO FOR YOU
Please don't hesitate, we would love to get to know you
ALWAYS RIGHT THERE WITH YOU
THE NETHERLANDS
Main Office