Every furniture retailer is different. However, from traditional brick and mortar retailers moving online…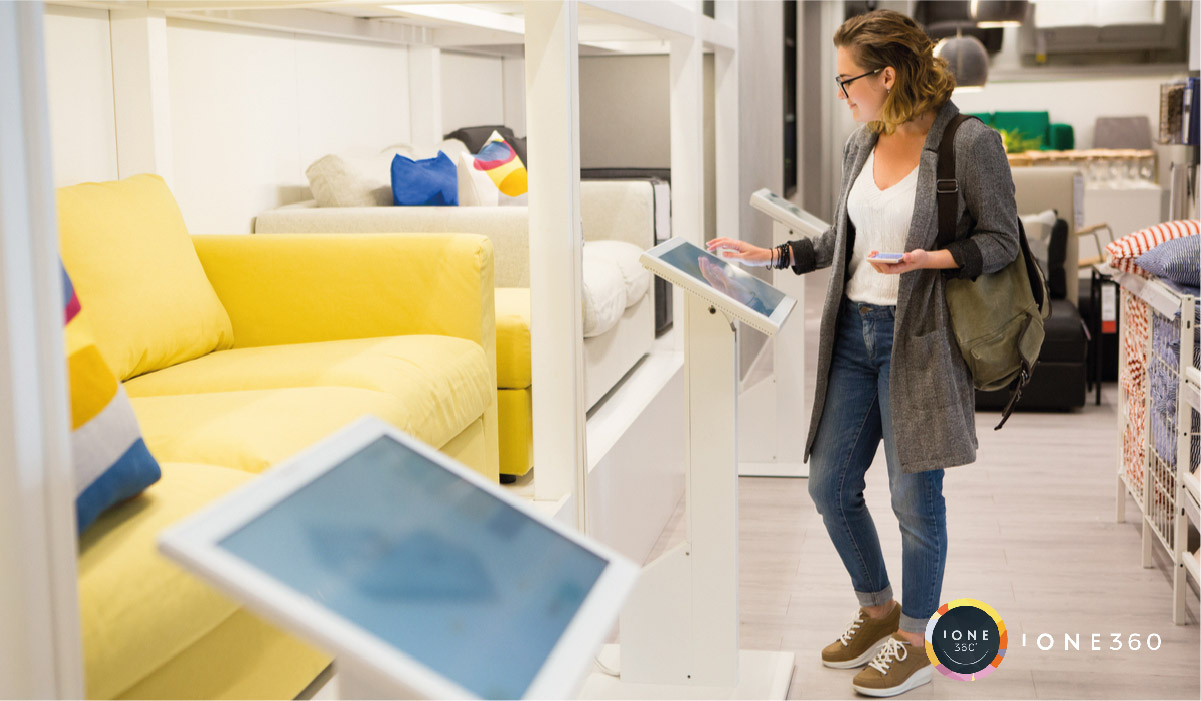 Every furniture retailer is different. However, from traditional brick and mortar retailers moving online, to online-only sellers opening up physical stores, the goal is the same: they want customers.
At the same time, the brands they stock want to get closer to customers. Selling through a third-party retailer means they're missing out on valuable customer data. Without it, they don't really know their customers, which makes refining marketing and sales strategies at best difficult, and at worst impossible.
One option is to sell direct-to-customer, but that gives furniture manufacturers a dilemma. If they open a direct-to-customer channel, how will their stockists react? Will they get pulled from stores and lose their footprint and reach? What's the answer?
Sometimes it's best to go right back to basics, and consider what customers really want.
It's fair to say that these days, most consumers make big purchases through a combination of online and physical resources. Many of us prefer not to visit multiple physical stores to find the right product. We typically search online first.
Online content helps us get orientated. It can also help us narrow down our choice of retailer, and then go deeper to make decisions around colours, size, style, and features. But viewing static photographs and carefully curated product videos online only gives us half the story. What we really want to know is what a product will look and feel like when it's in our home.
When it comes to testing out a new sofa, for instance, there's only one option: try before you buy. The problem is that when you get to the store, they don't have it in the combinations you're interested in. Sure, you get a good impression of what it looks and feels like, but you have to use your imagination to visualise it in your own home.
At this point, taking time to process this big financial decision, many people go home and think about it. When they're ready, they usually complete the transaction online. For modern furniture buyers, it's a mixed journey.
All The Available Options
With that in mind, it's important for retailers to show their potential customers all the available options before they head in store. If a retailer's website doesn't showcase everything, then customers won't make the journey to a physical store. At the same time, if a potential customer heads to a store and isn't aware of all the available configurations, it could be another lost sale for the retailer.
Buying big ticket items, such as a sofa or dining table, is a long term investment in an important feature of a home. It's got to look right, not only on its own, but also within the surroundings. There's also the question of size. Will it fit in the available space? How many chairs will fit around it?
That's where product configuration and visualisation comes in. Using a tool that can create life-like models of customised furniture within a digital twin of their home enables customers to play around with their ideas until they're ready to buy.
One store reported an almost 70% conversion rate for customers who were engaged in the room planner.
Helping customers overcome the decision-making involved in their buyer's journey is a sure-fire way to make the sale. In that respect, both manufacturers and retailers can benefit from product configurators to showcase their offering. Customers want to see their big ticket purchase and be certain that it's right for them – before they make the sale.
However, customers also need context. iONE360's Room Visualiser is a simple-to-use yet powerful tool for creating lifelike 3D rooms. It's easy to get and customers can have a virtual representation of a real world space in no time at all. Into this 3D model, customers can drop their configured furniture, so they can check it fits, both dimensionally and aesthetically.
"At least 80% of the designs in MyRoomPlans result in an order."
Marlou Deurloo – Lancee I Owner Ladela
See how it works by watching this video: