With numerous products available in multiple configurations, sometimes even sales reps get confused by all the options. At the same time, with product catalogues getting regularly updated, old lines get dropped, and new ones get added.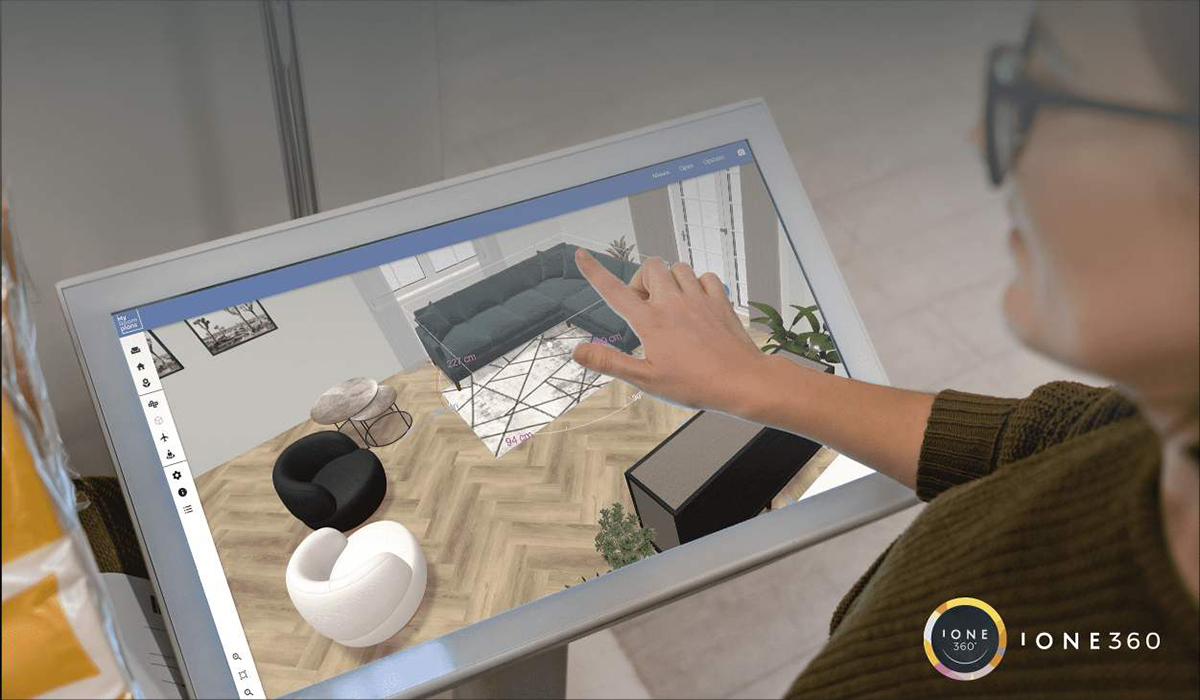 With numerous products available in multiple configurations, sometimes even sales reps get confused by all the options. At the same time, with product catalogues getting regularly updated, old lines get dropped, and new ones get added. So it's easy to see why correctly configuring large furniture items can quickly get complicated.
Here's a red flag. If your sales reps are struggling to configure products properly, what hope do your customers have? Help reps and customers get it right by giving them a product configurator with business rules which will guide them through the process. It will help you avoid both frustrated customers, and costly errors.
What A Visual Product Configurator Brings
Keeping up with changes to product lines, knowing which materials are no longer available, and understanding which combinations are possible or not are all things that a product configurator, backed by business data, can help with. For furniture companies, this brings tremendous business value because it lowers the barriers to making a sale.
Mistakes in the customer orders can be costly. One furniture company in the Netherlands calculated that these errors were consuming 5% of their turnover. By bringing in a product configurator, they were able to reduce this cost to less than 1%. Putting that into context, it represents a saving of around €500,000 per annum.
When Customers Are Unhappy
Like any purchase, a colour or style might look great in a well-lit showroom or physical retail space, but in the cold light of day, perceptions can change. These days, it's easy to return or exchange smaller items either in-store or online. It's become a customer expectation.
Returning a large, pre-configured piece of furniture item isn't cheap or simple to do. It's not like sending back an item of clothing.There are delivery costs, and also complexities around logistics – manoeuvring the item out of a space and into a vehicle without damaging it or anything else in its path.
Ideally, furniture companies want to avoid delivering a large piece of pre-configured furniture, only to have the customer decide they no longer like it in the context of their home. At the same time, customers are so put off by the hassle of sending it back that they decide to live with a big ticket item they no longer like.
How can furniture companies get around this issue? You guessed it – a visual product configurator.
Show Them What's Possible
The space is measured. The style of furniture is chosen. Now the customer needs to use their imagination to envisage the item, in the colour and configuration they've chosen, in the surroundings of their home. That's not an easy thing to do. So it's no wonder that sometimes a piece of furniture gets delivered, and put in position, only for customers to decide they don't like it.
Furniture companies can mitigate this risk by showing customers what's possible before the item gets delivered to their door. Seeing the item in the space, and being able to play around with different configurations in situ, can reduce and even eliminate customers' concerns over whether it's going to look right or not. Combining a product configurator with a room visualiser or even augmented reality (AR) helps customers bridge the imagination gap, and move them closer towards making a purchase.
In stores without a product configurator, the process of configuring a product and preparing a sales order is done manually. Companies miss out on guided selling, and automated checks on desired combinations. Instead, they leave the door wide open to human errors, costly mistakes, and misinterpretations. This ultimately leads to dissatisfied customers and negative PR.
Product visualisation and configuration gives customers the confidence to buy, and reduces the chances of customer dissatisfaction and costly returns further down the line. This means furniture companies can cut costs.
But that's not the only cost benefit. With footfall in physical retail spaces so unpredictable, it can be difficult for retailers to optimize their staffing levels. With a room planning service, furniture retailers can offer appointment times. This means they can more easily predict peaks and troughs and adjust staffing levels accordingly.
The addition of self-service functionality via an online product configurator also means that customers don't need to rely as much on a sales rep to help with their decision-making. And should they need help from a sales rep, there's no reason why a consultation can't happen over a video call with a product configurator, and room planning software.
How much could your business gain by going 3D? Read our whitepaper – The ROI Of Going 3D – to find out more!