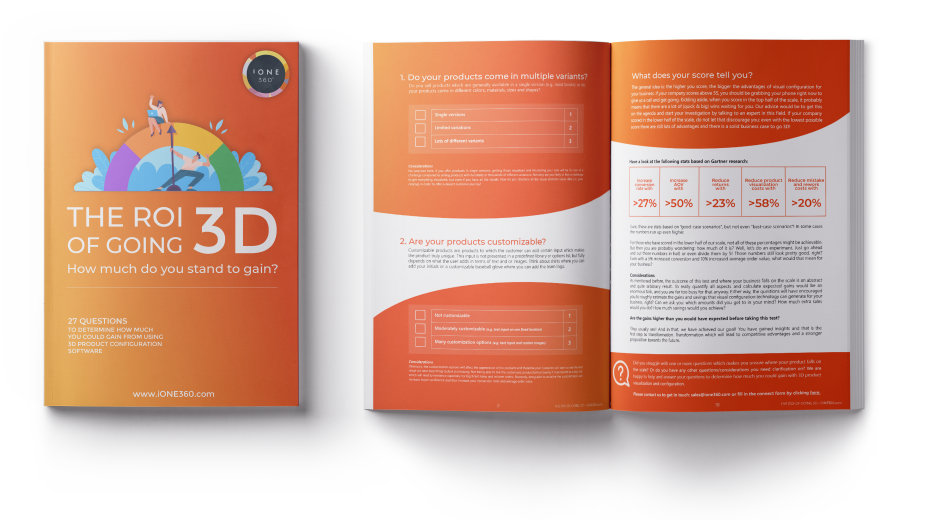 Find out how much you stand to gain!
The main point to this exercise is to take your mind on a tour along various aspects of your business which might be positively impacted by 3D visualization and product configuration software; areas where you might achieve increased conversion, higher revenues, increased efficiency or where you can cut costs. Some of these aspects might not have crossed your mind before and will trigger new insights.
Hopefully, by the end of the questionnaire you will have come across at least three topics which you have not yet connected to visual commerce and you will be just as convinced as we are about the potential of this technology for your business.