Both online and in-store, forward-thinking retailers and product manufacturers are catching on to the business benefits of 3D visualization.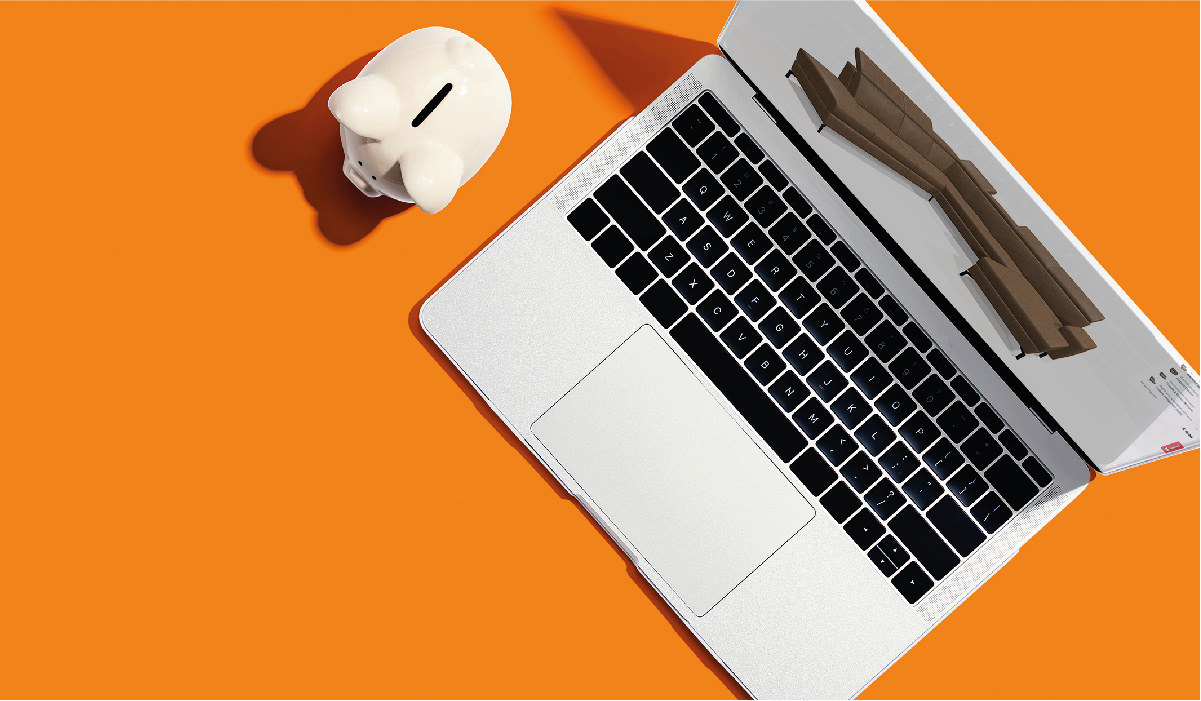 Both online and in-store, forward-thinking retailers and product manufacturers are catching on to the business benefits of 3D visualization. Not only does this type of visual commerce help satisfy the needs of increasingly savvy shoppers, it can raise conversion rates, efficiency, and revenue – and even drive down costs.
The fact is, when you look close enough, there are both direct and indirect cost savings to be had at every step of the customer journey. Whether you need to cut through the complexity of configuration or reduce costly manufacturing errors – investment in 3D visualization is a smart way to cut costs. Here's why.
1) Delays And Cancellations
It's nice to think that all products – especially big ticket items like furniture – are simple for sales reps and their customers to configure. The truth is, too much choice can be confusing for both parties.
Many people struggle to imagine a product without proper visualization tools. That's when doubts start to creep in. This causes them to delay or even cancel their purchase entirely – all because they're not sure of how the product will look. The cost? Missing out on revenue and sales because buying confidence is low.
A 3D product visualizer lets customers see the product, giving them the confidence they need to go ahead with the purchase.
High-quality photography is an important part of visual commerce. But it comes at a price. Be honest. How much does product photography cost your business? If you sell or produce large items like sofas, they inevitably need a setting to add context. This can often pose practical and logistical problems, from the sourcing or creation of suitable settings to displaying multiple versions of a product.
Smaller items may be easier to photograph than larger ones, but they still need a setting for context. Whichever way you go about it, finding, hiring, or building the right location is an additional cost. Plus, for outdoor products, you need to factor in potential delays caused by external factors like poor weather conditions.
With 3D visualization, you can add products to a suitable setting in just a few clicks. Not only that, but you can quickly and easily swap in product variants, without manually photographing them over and over again. In fact, automated and live 2D and 3D rendering provides unlimited visuals, so customers can view every product option and variant — something that was previously not possible.
There's no question that for some product lines, it's simply not feasible to showcase every variant. Cost can be a deciding factor, as can storage space for larger items. Yet, your customers will almost certainly want to see their configured product first before they commit to buying it. The challenge is how to offer multiple variants of a product – and show them to your potential customers – without manufacturing and displaying every conceivable variation. In other words, how do you visualize products which don't yet exist?
With 3D technology, you can show your customers their configured products in lifelike detail, even when their exact configuration has never before been manufactured. They can even see photorealistic rendered images of their items in a computer generated real-world context. Now there's no need to pay out for the manufacturing and photographing of every product variant.
Even with the most simple product, as soon as you allow customers an element of control over configuration, mistakes can start to creep in. It's easy for customers to become overwhelmed by the possibilities, whilst sales reps can get swamped in the details – and even end up overlooking important business and pricing rules.
This is even more true of complex products. Whether the source of the error is a miscommunication between a customer and your sales rep, or a forgotten part, with mistakes in your orders the costs start to stack up – in some cases, running into millions of Euros.
Recovering from errors is not only financially damaging. It can also cost you your customer relationship and brand reputation. So when you start to evaluate the number of errors in your orders, the cost-savings associated with eliminating them become clear. The higher the percentage of order mistakes, the more you stand to gain from solutions that prevent them.
Reducing errors comes down to one thing: better understanding. Seeing a customized product visualized in 3D can give potential customers the confidence they need to buy. Cutting through the complexity of customization can also help to ensure sales reps don't make mistakes which can be costly to correct further down the line. Put simply, a 3D product configurator can help simplify and improve the entire process.
When customers and sales reps can see a configured product visualized in 3D, they have a much clearer picture of what it will look like, which components are needed, and what the product will do. With 3D visualization underpinned by sophisticated business rules, there's much less chance of sales reps making mistakes in the order. Even if you reduce errors by only 1% – imagine the cost savings.
Product returns are inevitable. Returns are not something you can easily eliminate, because there are so many reasons why customers return an item. However, when you consider that the average return rate for online retailers is between 20% and 30%, there's clearly room for improvement.
Of course, return rate is one thing, cost is another. Depending on your product line, returns can take a sizable chunk out of your revenue. Not only do you have the cost of logistics, warehousing, and depreciation to bear, in some cases it's difficult or even impossible to resell returned items. However, the good news is that a large percentage of returns are due to misunderstanding around the product's look and feel. For example, 35% of customers have returned a furniture product because it did not match their vision of how it would look in the context of their home.
The solution to this problem is simple: the better informed your customers are about a product's visual properties, features, and options – the more likely it is to meet their expectations. Giving customers 3D visualization gives them a clearer view of a product before they buy it. In some cases, companies have reported a 50% reduction in returns after implementing interactive 3D visuals.
Right now, tech-savvy manufacturers and retailers are making use of 3D visualization software to cut their costs. Whether they're using it to make complex configurations simpler, cut spending on photography, save on production costs, reduce return rate, or minimize errors in customer orders – the business benefits are obvious.
With a 3D product visualization and configurator, there are no unwelcome surprises when the end product is finally delivered to a customer. That's because they've already seen it in photorealistic quality, and in some cases in the 3D computer-generated context of their own home. Put simply, 3D visualization is a surefire way to boost buyer confidence, and ensure the end-product matches up to your customer's expectations.
iONE360's range of 3D visualization, 3D rendering, and 3D content creation solutions are helping businesses like yours to cut costs. To find out how much you could save with 3D visualization, read our white paper, 'The ROI Of Going 3D'. Download it now.