VISUALIZE WHAT YOU'VE REALLY GOT IN STORE
Enable your customers to buy with confidence
your customers' buying
experience
using furniture visualization
and configuration software
3D | 2D | Photorealistic renders | AR | VR
guide your customers
through the selling process
& increase their buying confidence
really show your customers
what they are buying
BY USING
AUGMENTED REALITY
People are very committed when it comes to buying furniture. And we understand why. It will be in your home and therefore in your surrounding every day, for a very long time. Thanks to AR customers can now make a well-informed decision. No less than 51% of consumers indicate that they want to use augmented reality to better visualize a product. It is not surprising that 47% indicate that they return less when they have made a purchase using AR. 
The expectation is in line with the result. The furniture is exactly as the consumer has seen before. More realistic expectations, more purchases, less disappointments, less returns. The perfect way to showcase your 3D product visualization.
WANT TO USE AUGMENTED REALITY
to better visualize the product
THE BENEFITS OF USING FURNITURE VISUALIZATION
Higher average order value
Reduce visualization costs
Create
happy loyal customers
Customize a chair in 2D & 3D
Dining chair - Live rendering ánd fully interactive
3D furniture configurator
Don't forget to switch between 2D and 3D mode!
Help your customers make better decisions by bridging
ONE


Furniture Visualization & Configuration Platform

(CTO/CPQ)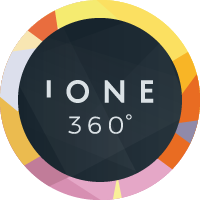 IONE360 is an award winning omni-channel visual product configurator (CPQ) which enables you and your customers to customize furniture and order them without any mistakes. Moreover, it allows you to visualize each step by using versatile 3D-models, renders and other images.
One single platform where you can manage all your product data, create product configurations, manage your assets and distribute it to all your channels.
Ready? Watch as your sales take off!
ACCELERATE YOUR BUSINESS!
Furniture visualization in combination with the iONE360 Product Configurator is unbeatable. You won't get a better ROI on software, because when products match customers' expectations, business magic happens:
increased spending
(up & cross sales)
Publish your content through all kinds of existing ánd new channels
360 viewers | 3D configurators | Augmented Reality | Virtual Reality | Roomplanner
Let's help your customers buy!