Both online and in-store, forward-thinking retailers and product manufacturers are catching on to the business benefits of 3D visualization.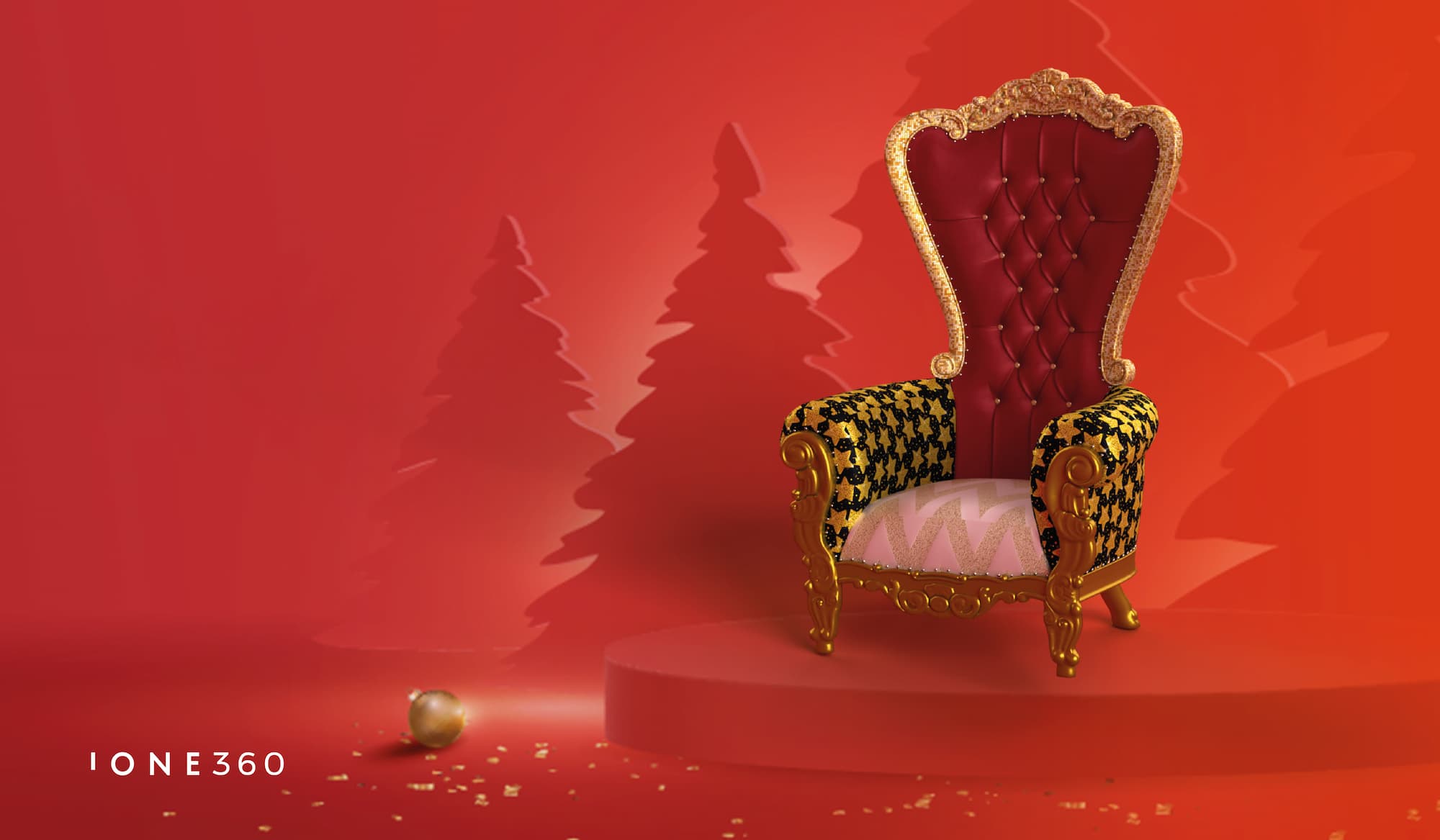 The holiday season is almost upon us. Stores are ramping up their promotions, as retailers get ready for the busiest season of the year. With multiple brands and products competing for buyers' attention, standing out in the festive marketplace is a real challenge.
Staying ahead requires innovative approaches to capturing consumer attention and converting them into prospects. That's exactly why furniture brands need to capitalize on their 3D models by using visualization tools to bring a seasonal sparkle and shine to furniture sales.
Give customers the gift of 3D visualization
During the holiday season, people tend to spend more time indoors, at home, and hosting social events. For that reason, there's an increased focus on home decor and a tendency to give homes a seasonal makeover. Spending generally increases, so it's the ideal time for retailers to cut prices and cash in on consumers' willingness to buy.
3D visualization is another powerful way to cut through the festive noise and increase consumer confidence to make a purchase. Product configurators enable customers to design furniture that fits their specific requirements – including the size, shape, colors and materials. It's an effective way to take away any doubts and ensure consumers get the look they want for the holiday season and beyond.
The question for furniture brands with fast-moving, seasonal, collections is: why invest in expensive product photography when you can easily and cost-effectively create content using existing 3D models?
Existing collections and product lines can be easily adapted for the holiday season. With the right technology and minimal effort, it's possible to temporarily add or feature specific fabrics and designs within a 3D product configurator.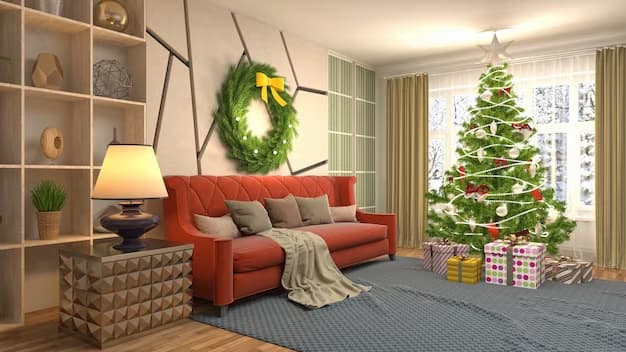 Furniture brands can also promote specific items or seasonal product lines by using 3D technology to create interactive customer experiences. For example, you might set up a virtual living room scene using a room planner, and then enable customers to arrange furniture and decor to see how it all comes together to achieve a holiday-ready ambiance.
With Augmented Reality (AR), customers can now try out furniture in their own living rooms before making a purchase. This makes the decision-making process more engaging and less risky from their perspective. You could even throw in a snow effect in the product configurator itself, to give it that something extra.
What furniture brands should know is that immersive shopping experiences can significantly boost sales. In fact, 47% of consumers would be willing to pay more for a product if they could customize or personalize it using immersive technologies, according to research by Accenture.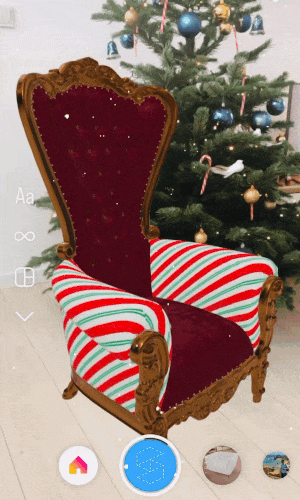 The gift that keeps on giving
Thinking about implementing 3D visualization this holiday season? If you're looking to add some much-needed sparkle and shine to a product line this holiday season, and you're reading this in November, you've left it too late. 
But don't worry. 3D visualization tools from iONE360 can enhance the customer journey and your marketing and sales efforts at any time of the year. In fact, we recommend getting started in the New Year so that by the time the festive season comes around again, you're ready to go.
From start to finish, 3D visualization solutions for 1 to 5 straight-forward products can usually be done within a month. Entire product catalogs take a lot longer. So why not invest in the technology now, so you're good to go next year, and the year after? 
To discover how 3D visualization tools from iONE360 can put a shine on your seasonal sales, speak to an expert. Contact us.
EXPERIENCE VISUAL COMMERCE
Try the 3D Product Configurator yourself