For a long time augmented reality in furniture industry (AR) has felt like something elusive. A pie in the sky, way off from where we are now. But nothing could be less true. AR is here, right now. Fully available to retailers. And even more so, your customers need it!
A couple of years ago, Apple-CEO Tim Cook and Gartner already predicted that shopping with AR would be an upcoming trend. They expected that over a hundred million customers would be using AR in (online) shopping. The corona pandemic, and the increase in online shopping, has made AR even more relevant. Of course, we are not referring to your daily groceries, diapers and razor blades. AR is especially suitable for furniture, upholstery and decorations. Products that people want to see, feel and experience in real life. Thanks to AR these products can now be bought well informed and safely online.
How we live and how we decorate our rooms has become more and more important. Especially now that people are spending much more time at home, people are more willing to invest in their interior. However, it isn't that easy to buy new furniture, let alone online. What if it doesn't match your other furniture? How do you know for sure whether that bold color will look well in your living room? And most importantly, will this piece of furniture really meet your expectations? No wonder that 55% of all customers finds AR very useful when buying furniture online.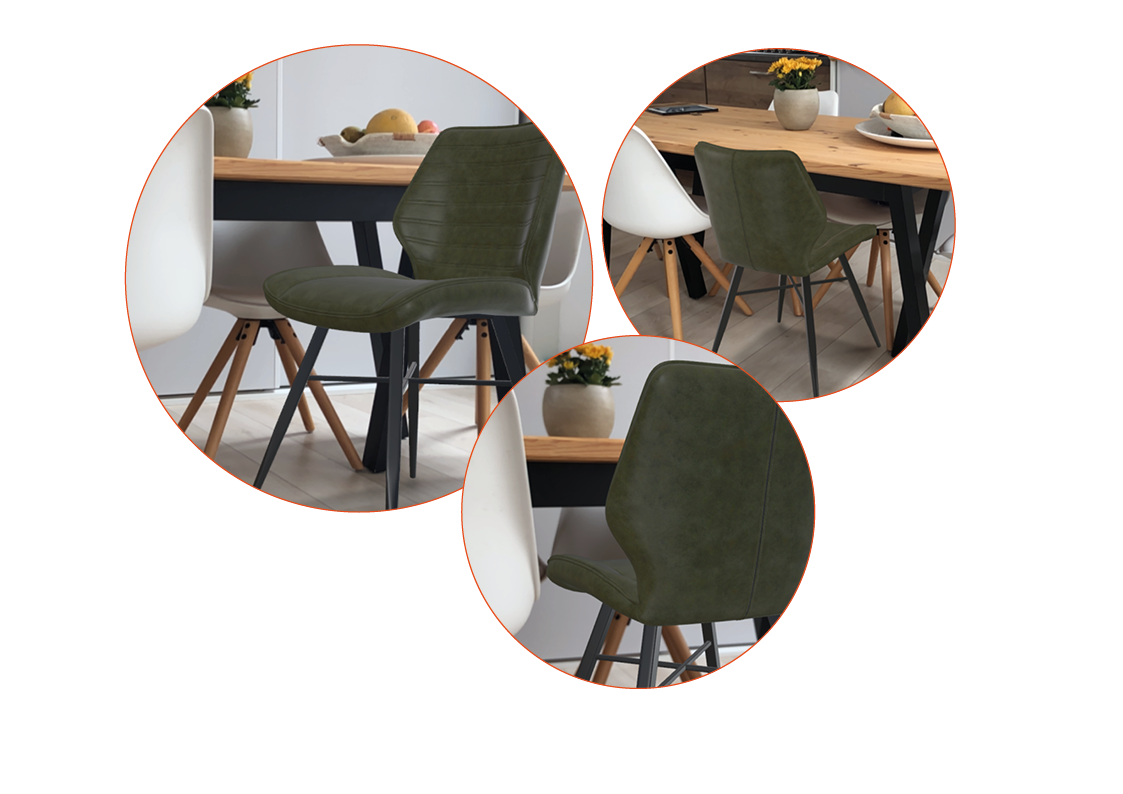 The result matches expectations
People are very committed when it comes to buying furniture. And we understand why. It will be in your home and therefore in your surrounding every day, for a very long time. Thanks to AR customers can now make a well-informed decision. A recent study from GetApp among Dutch customers states that over 55% are willing to use AR in order to better visualize the product. In addition, 47% claim to return less after using AR when purchasing a product. And here is why. Expectations meet the results. The furniture looks and fits exactly the way the customer thought it would. Realistic expectations, more sales, less disapointments, less returns. Simple as that.
Let us show you how it works. Watch the video below and discover what the customer experiences when using AR. 
Grab the opportunity
Even  though most of the customers state that they are willing to use AR, only 17% has actually done it. Why? Because only a few (online) shops offer AR applications. No less than 42% of those who have never used AR are willing to give it a go. Talking about opportunities!
And there is even more to gain when using the AR-tool from the  iONE product visualization platform. Because all products are synchronized with your iONE environment, the AR-tool can easily be connected to all products in your webshop. Moreover, the 3D models used for AR can easily be used for other channels as well. A one-time investment with numerous applications, which makes you future proof! Why wait?
Are you the next success story?
Stay way ahead of your competitors and start offering AR now! It's only a minor investment compared to the huge conversion increase. Does that sound too good to be true? We may be talking about augmented reality. But in this case, reality is really that good.
LET'S EXPLORE WHAT WE CAN DO FOR YOU
Please don't hesitate, we would love to get to know you