AUGMENTED REALITY ON INSTAGRAM
THE NEXT BIG THING ON INSTAGRAM
through exciting and unique content
Become the next trending topic on instagram! Enable your followers to interact with your products and share their experience. Augmented reality on Instagram is the perfect way to showcase your collection and engage your audience in a very unique way.
from your social channels
Unlock full potential from your social channels by adding an entirely new way of displaying your collection. Instagram content no longer exists of just images and video's – your customers can now experience your products in their own space. 
The involvement and conviction grows, which makes them more inclined to make a purchase and ofcourse, share their experience with their own followers!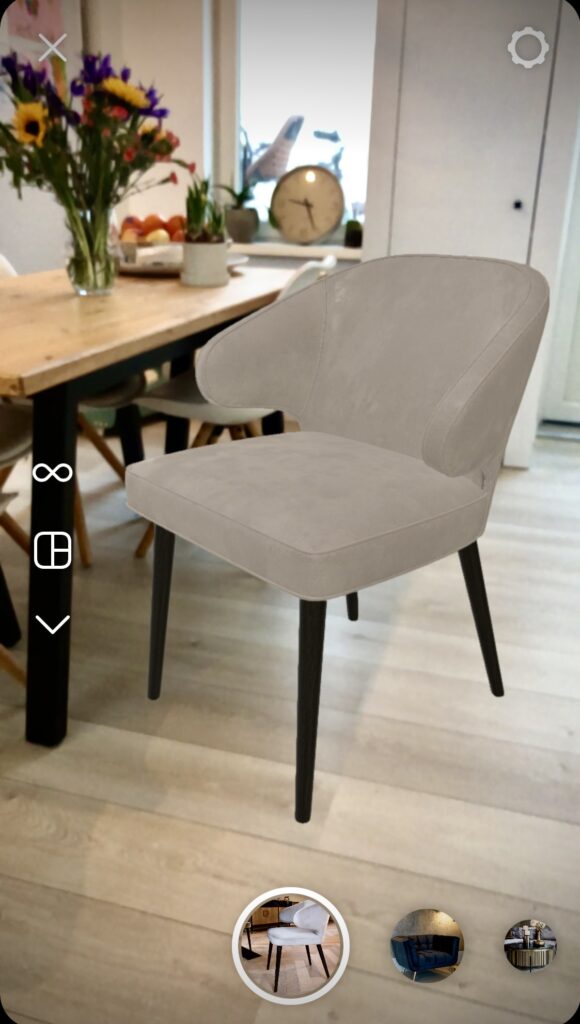 you'll be surprised how fast we can hook you up
Once ready, you're just one step away from offering full 3D Product Configuration
Fill in the form and we'll get started