AUGMENTED REALITY
FOR FURNITURE INDUSTRY
Configurable AR | WebAR | No app needed
Offer the ultimate 3D experience and
accelerate your business
HELP YOUR CUSTOMERS BUY WITH CONFIDENCE!
Offer configurable augmented reality for furniture
Customize your products realtime and view in AR on the spot!
Augmented Reality for furniture industry
More realistic expectations, more purchases, less disappointments, less returns. Augmented reality for furniture is the perfect way to showcase your 3D product visualization.
Configurable AR | Web AR | No app needed
WANT TO USE AUGMENTED REALITY
to better visualize the product
Such high quality, while keeping performance high! Meet our webbased 3D configurator. In this example of a dining chair, you can change the fabrics, choose from several stitching patterns and select different frames. Change the floor to see the product in a different setting, and, if you have an android phone, try the web-native AR feature to display the product as configured right there next to you in your room.

AUGMENTED REALITY ON INSTAGRAM
Augmented reality in furniture industry
THE NEW WAY OF HOME SHOPPING
It isn't that easy to buy new furniture, let alone online. What if it doesn't match your other furniture? How do you know for sure whether that bold color will look well in your living room? And most importantly, will this piece of furniture really meet your expectations? No wonder that 51% of all customers finds AR very useful when buying furniture online.
Bridge the imagination gap
ENCOURAGE YOUR CUSTOMERS TO BUY WITH CONFIDENCE!
fully integrated iONE360 product configurator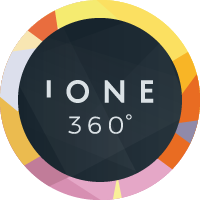 With the 3D configurator you can sit back and relax. Once implemented, the iONE360 Product Configuration Platform handles all the work. Thanks to business rules and guided selling, you don't have to worry about faulty orders or disappointed customers anymore. Accelerate your business with iONE360.
We offer a full product visualization service to help you achieve your ambitions.
As a 3D expert, as a partner. Fully committed to accelerate your business.