AUTOMATED LIVE
PRODUCT RENDERING SOFTWARE
Unlimited visuals | High quality renders | Interactive 3D
CUT VISUALIZATION COSTS, ACCESS LIMITLESS POSSIBILITIES
Full visualization of your entire product catalog made feasible!
YOUR CUSTOMERS RESPOND 60.000 TIMES FASTER TO IMAGERY THAN TEXT
Consider all the options of your products and do the math:
you will easily get to hundreds, thousands, if not millions of possible variations per product model.

How can you visualize all that?


A revolutionary system developed in the iONE360 configurator ensures that
you can now visualize your entire collection, including all variations.
SHOWCASE WHAT YOU'VE REALLY GOT IN STORE
with our product rendering software
No more expensive product photography. Even regular rendering processes won't compete. Meet the future of visual commerce!
With our product configurator integrated with our live rendering service, you can finally visualize all your products with all their options as photorealistic images for just a few pennies each. 
Unlimited visuals | High quality renders | Interactive 3D
Interactive 3D + live rendering
The best of both worlds​ to increase your customers' confidence to buy
savings on visualization costs
reduction in returned goods
Experience furniture 3D rendering
Live furniture rendering + 3D configuration
Unlimited visuals! All products in all variants visualized both as high quality rendered images as well as in an interactive 3D product configurator, embedded in your e-commerce platform!
Automated live product rendering software
Automated live rendering is a groundbreaking innovation within product configurators. Instead of creating pre-rendered images of all models, components, elements, materials and features of your products and upload them, the automated live rendering process ensures an "on demand" model, creating and serving only those renders relevant to the customer based on his selections. The magic happens within the product configurator itself: the product image is composed while the customer is configuring, fully automated and within seconds! And, only per request, so the image is made "live" if it doesn't exist yet. Previously created product renders are saved so that each image only needs to be created once.
This way, you don't have to create a huge amount of (partly irrelevant) images, and at the same time, they're always there when you need them. The benefits are almost too good to be true: in addition to the fact that you can remove a lot of customer doubts and thus sell much more, you also save immensely on your visualization costs.
Bridge the imagination gap
ENCOURAGE YOUR CUSTOMERS TO BUY WITH CONFIDENCE!
fully integrated iONE360 furniture 3D renders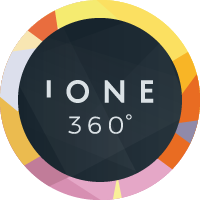 With the 3D configurator you can sit back and relax. Once implemented, the iONE360 Product Configuration Platform handles all the work. Thanks to business rules and guided selling, you don't have to worry about faulty orders or disappointed customers anymore. Accelerate your business with iONE360.
THE BENEFITS OF USING OUR PRODUCT RENDERING SOFTWARE
Reduce visualization costs
Higher average order value
Create
happy loyal customers
Let's help your customers buy!